Archive for the 'Data Recovery Services' Category
I had a Synology 5 disk nas (raid5). With 2 problem hdd's one had failed and the second was full of errors. I needed a RAID data recovery service – ideally in Manchester or somewhere in the North West. The data on the RAID was critical and I needed to get the files back. I knew of a Data Clinic in Bury at the Pavilions, Bridge Hall Lane, Greater Manchester and decided to take my RAID 5 nas in for data recovery.
The service I received was wonderful and they succeeded in recovering all my files from the Synology server. 5 stars for Data Clinic's RAID data recovery team in Bury.
Need to recover photos from hard drive
We have a seagate external hard drive with around 300,000 images and some videos. For some reason that we cannot work out, it seemed to be reformatted to nfts from FAT because we can no longer read/write on a mac – only windows.
We bought a secondary hard drive 2tb also to transfer all of the photos and videos across and then reformat the original disk. However, when i attempted this – it didn't seem to transfer all of the photos.
These photos have massive sentimental value and I was wondering what services you offer. Do you have a centre in Birmingham that recovers data and photos?

Ideally we would like all of the images and videos safely moved onto another disk. Followed by the files and other stuff if possible but all the junk be removed, then the disk reformatted
I have attempted this at home but I'm not sure what went wrong.
Recover photos from phone
I recently smashed my phone and although it was working and receiving calls etc -the home button wasn't working and i could not back it up to my lap top. I really didn't want to lose a years worth of photos (a year in which my dad got cancer and i broke up with my boyfriend.. lots of special content on there including my voice diary and special videos of my father). I took it to Ismash to fix the screen. I thought if the screen was fixed then I could just go on and back up to iCloud..
It came back last night and was working – I was thrilled!! I was volunteering at a soup kitchen straight after so I put it in my pocket. Then when I looked at it again it was disabled.
What can you guys do. I have tried to update my phone but it is not working. I so so want this data. Do you think there is hope to recover it? How much would it cost?
Many thanks for keeping up with this rather emotional email! I will be so grateful if there is something you guys can do.
I've got a Samsung S7 on which the motherboard seems to have died. I had a lot of data and photos on an SD card but think I've left some photos on the internal memory that I would like to try and get back. Are you able to help? I am in Birmingham.
WD My Passport Data Recovery in Preston
WD My Passport 2TB (USB 3.0) External Hard Drive recently stopped connecting to my mac, with pressure applied and when putting into the slot the hard drive will mount but as soon as I let go it loses connection so my best guess is the port or slot on the drive itself is either damaged or is faulty though I haven't dropped the drive and all data is working but I just cannot keep the drive connected for long and there is a lot of important files on the hard drive which I can't access without a lot of time and effort to try and move the usb to a certain position for it to mount. Please help, I live in Preston and am looking for a data recovery service on my hard drive
Drive spins and gets warm but system cannot see it at all. SATA/USB converter connector also doesn't see a disk attached
Hard Drive Recovery in Lancaster, Lancashire
Years ago my hdd went dead (no longer spinning) after applying wrong psu. In fact I think it blew up and has obvious burnt mark. So obviously, I can't access the files on the hard drive anymore. We are based in Lancaster, Lancashire. Can the files be got back?
I had then bought the exact same hdd with same pcb number (had it imported from the us) in view of getting it fixed but the quotes at the time were very high.
I dont have the details in hand (model etc…) but I know I still have them both.
How much would u quote a repair if I provide u the other pcb?
There loads pictures of my partner's nan who has since passed away.
Get Files Back in Preston
Hi, the external hard drive in our office in Preston is not working for some reason and I have about 60GB size of my old pictures. When I right click for information it's showing 60GB is used and have remaining 20GB but there isn't any pics in it. Is there anyway we can get this data back? Please advise. I'm based in Preston as well and I can certainly pop in to see you whenever it's convenient for you.
Hard Disk stopped working in Warrington
My computer hard disk has stopped working and is no longer detected even on a different computer.
I think it has stopped functioning but there was data on it and I need to get it recovered.
Where are you based (we are in Warrington) and how much is the evaluation for checking if data can be retrieved?
Transcend 1tb. The hard drive has failed and I've been told it mechanical. The hard drive is a Seagate ST1000LM024 (tech specs here). I believe it's fairly common fault.
WD Green (WD30EZRX)
Drive powers up and plates spin, but HDD is not seen by PC in windows or BIOS.
If a fix is possible a qoute would be appreciated, ideally by e-mail as access to my phone is limited while at work. hdd has a slightly scratched surface and reader heads not reading
The hard drive does not power up so think it may be the connections. Would you be able to recover and roughly how much is it likely to cost?
I have an iPod Touch 4 which i have accidentally disabled due to too many failed password attempts (also do not have the trusted PC). I have a lot of photos on there which i would like back. Am i best off wiping the device and sending this to you for data recovery? If so, what is the success rate for something like this?
I have a WD3200BEVT that was dropped on the floor. Never worked since and not recognised by any laptop/computer. Could you give me a quote for data recovery please?
I need to recover some deleted texts, potentially for use in a court case. So I'm wanting to use a forensic data recovery service.
I have a 1TB seagate backup plus portable drive with roughly 250GB of photos on it which is no longer working. I have plugged it into multiple laptops and have been unable to access the drive. What are my options?
Internal hard drive is making clicking noises when starting up. No device is able to pick it up when plugged in. Hopefully still recoverable! Thank you
old nokia 6131 phone, not great condition wont charge and most keys dont work. want to recover photos
I have a laptop computer that is fully encrypted by Check Point Endpoint security and I am unable to use the laptop. The information on the hard drive is necessary, so I wish for the files to be recovered.
It's a question I'm asked a lot. I answer the question at the bottom of this post. First I'd like to share with you some example data recovery enquiries we receive…
Broken hard drives need data recovery
I have a Seagate external hard drive 4tb which stopped being recognised by the computer however the drive is spinning as I can hear the spinning plates. I tried it on two different docking stations and I get the same result. I would like to ask what is the cost of recovering the data.
Hi, I have a HGST 1tb 5400 drive in an enclosure. I dropped it from my sofa and now the computer wont recognise it. I got a local computer guy to have a look and he said its beyond him and says the drive isn't spinning at all. I have tried it with a different enclosure, cable and computer. ( the drive isnt completely full, however I'm unsure how much is on it). I'm wondering how much it would cost to retrieve everything on it? 1TB Hard drive making a clicking noise.
I would be obliged if you could tell me how much it would cost to recover CR2 files on an external hard drive ( approx 300gb )
What are CR2 files? CR2 files are produced by Canon cameras. They contain the raw image data of a photograph taken on a Canon camera. These files are then read by photo processing software such as Photoshop where the image can be altered to the taste of the photographer.
I have a 1.5TB Samsung HD154UI that from doing mechanical noises moved onto being totally dead, I really want to recover as much as possible on what's on the hard drive. I'd like to get an idea of a price and whether you think it's possible or not, it's not urgent.
Hello, could you give me an idea of the price for data recovery?The hard drive is from an old computer, which failed about 5 years ago. The drive had started clicking on startup, and eventually the computer wouldn't boot; I recovered some data with it plugged in as an external drive, and haven't touched it since.
It was an iMac hard drive, 250GB Western Digital Caviar SE, with an additional windows partition from dual booting. The windows data is less important, so if that would end up priced separately I'd like to know. I can't remember the partition sizes though!
Broken phones need their data retrieving
iphone x broken – unfixable says Apple. I'd like to retrieve some photos and video files if possible. The phone screen is completly blank, but the phone still functions, siri and calls, i would like the phone to be backed up, can this be done?
Broken screen with password on phone, screen has been changed and still not worked, no way of getting info from phone because of the passcode.
So, what's the cost of data recovery?
There's a rule to go by: you get what you pay for. A local computer repair shop may advertise their data recovery service, but the service they provide will be far different that the service offered by a professional data recovery company.
A professional data recovery company providing a professional data recovery service will charge somewhere in the region of £500 for a hard drive data recovery, and £300 for a phone data recovery. Their costs are significantly higher than those quoted by computer repair shops, but the data recovery services provided by computer repair shops is awful. If the problem is not a simple one to rectify and retrieve the data from, a computer shop will most probably ruin any chance of data recovery. My advice is shop smart and use a professional data recovery company when you need a professional data recovery service.
I shut the lid of my laptop a little too hard, and now it won't boot. The first time I tried to turn it on there was a repetitive ticking noise, and it didn't get past the "starting windows" screen. After rebooting again I got a message saying "insert bootable disk and press any key to continue". In the set up screen the hdd is still showing, and I can get to the "acer recovery" page when using my recovery disks, but the only options are to completely wipe the hdd. Please can you provide a quote to recover as much of the data as possible? It's an acer aspire 5755 running Windows 10, with a 500GB hdd. I'm based in birmingham and will be happy to drop the laptop off at your One Victoria Square B1 1BD data recovery address in Birmingham.
I have a Iomega external hard drive which is not allowing me to access any files. When I try to click on it a dialogue box appears saying: 'H: is not accessible. Parameter incorrect.' Would you be able to provide me with a quote for this?
My old laptop hard drive stopped working (not recognised by computer). I have replaced it and restored from back up all the folders except for photos (for some reason, these where not backed up). The laptop will no longer boot – it's a hard drive problem I think. I have been quoted 340 pounds by one company, which I can't afford. Are you able to offer a lower quote?
G-Raid drive purchased and told was Mirrored raid. Is actually Striped raid, and now does not mount and won't boot. I am in Birmingham and can travel to the data clinic and leave my hard drive with you.
My Seagate external hard drive has started to beep. I am unable to access anything on it on my Mac or a PC. I have tested a different cable and that hasn't resolved the issue. Seagate won't offer me any support but I really need the files on there. It mainly contains videos and photos. I am unsure the size of the files on there but the external hard drive size is 2TB. It doesn't over heat when it is on and beeping. The white light is still white. It is only 18 months old and used weekly. Please can you contact me to discuss what support you can provide.
I've been using a Seagate external Hard-drive on my Mac, whilst using it, the drive randomly disappeared from my finder window. Although the drive still lights up when plugged in, it isn't recognised by the laptop. I've checked on multiple machines, none of which recognise the drive.
Hard drive has stopped been available in the Seagate Goflex Pro, Hard Drive was plugged directly into a windows machine where it also failed to be recognised. Drive is detected under linux but file system is listed as unknown. Physical drive spins up and sounds normal with no clicks or crashing.
Western digital HDD part of myworldbook NAS doesn't seem to stay up long enough to copy data. Im looking for data recovery near to Lombard Street in London.
I have a 1TB Western Digital WD hard-drive that has died (ie, I cannot communicate with it at all, or see it in disk management on windows).
Are you able to retrieve the data on it? I have a spare 1TB hard-drive that you could use to copy the data to. Do you know roughly how much this will cost?
Also, I am based in London and travel from Slough, what is the closest branch to Lombard Street?
I have a MacBook Air inside water has leaked. Since then the WD SSD is not recognised on the laptop or on a external laptop.
I would like to ask what is the range os prize for recovering the data in that type of cases.
My external hard drive stopped working today whilst it was plugged into the computer – it began making a clicking sound.
i was given a quote today by a company on Bridge Hall Lane Bury for £300-500 to recover the files on the hard drive.
Samsung D3 Station 2 TB, fell off a coffee table (which it had done once before) and now clicks and beeps twice then flashing HS light and won't connect/ recognise in Windows.
It stores quite a bit of my music (1TB worth) and some other backups of pc's i own (My documents things like that).
I would prefer to obtain all this back again if possible.
My Toshiba external hard drive was connected to my lap top when I accidentally pulled the cable from the USB port. My computer now does not recognise the hard drive and nor does my lap top. I am not worried about the drive, I just wish to recover the data it contained
I'm up in Manchester from London for a few weeks visiting a sick family member, I've brought over a WD Elements external hard drive with work on I need to do while I'm here…
P/N WDBU6Y0020BBK-05 S/N WX51A1588FJU when I connected to my laptop, it came up, then when I tried to open a file it froze the computer.. disconnected it, tried again, didn't show up on the computer.. the computer recognises it's connect but nothing shows up ? I took it to a local computer show, did the same with him, he said it was making a "chirping" noise, but not all the time.. He said that a data recovery company should be able to help.. so I hope you can help ?
not sure how long this process takes ? or how much it will cost ? please could you let me know ASAP
Northampton Data Recovery
My 4TB Seagate hard drive was set up to send to an NAS system over a weekend and when I came to look at what had happened, the hard drive was clicking/whirring and failing to get up to speed. One of the IT technicians at my work said that he thought it was that the head was stuck and that he could release the head and then copy the data onto a new drive as it would not be reliable to use after this repair, but would be able to copy most, if not all, the data. However, the disk has not been able to get up to speed and still whirrs and clicks.
I'm after a data recovery company in the Northampton area that can look at this and give me a list of the files on the hard drive so I can see if the NAS received them all. It has lots of folders but I'm unsure of how many files went into each folder before the problem happened.
The hard drive is partitioned too – ExFat and NTFS, not sure if this makes a difference. The office is located in Kettering but I don't mind travelling to the Northampton clinic (phone 01604 529 356) to get the data recovered if this is what is required.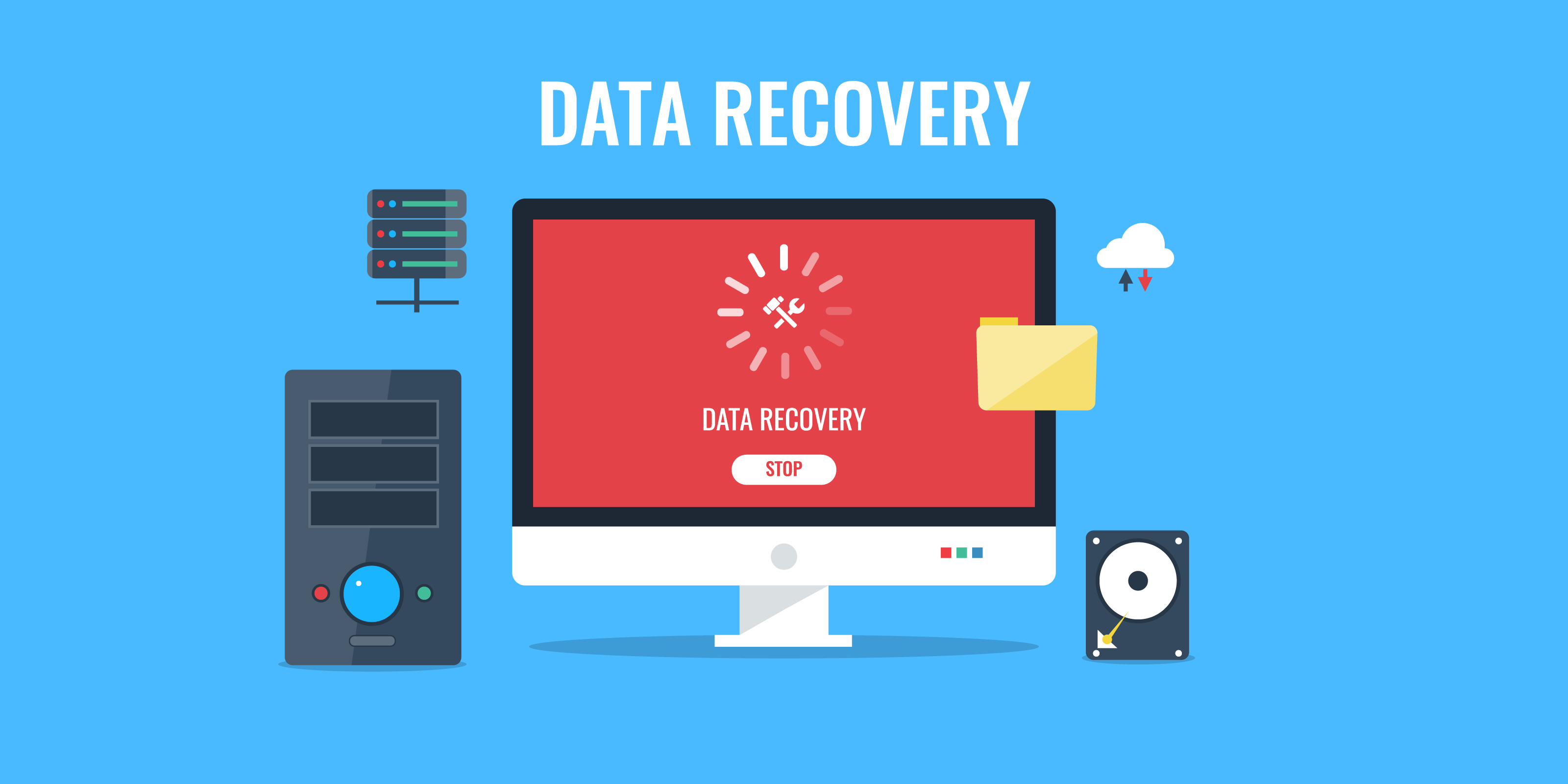 I'm wanting a Northampton data recovery service from Monday to Friday, because at the weekend I travel to Liverpool. I live in the Horton House area of the centre of Liverpool so if the hard drive data recovery clinic in Northampton isn't open on Saturday / Sunday I'll have the files recovered at the clinic in Exchange Flags, Horton House, Liverpool (0151 268 5255)
I have a Seagate Back up plus (2TB) which dropped onto a wood floor.
There is no visible damage except wear and tear from be carried around.
Liverpool Data Recovery
External disk fell on the floor at my Liverpool house. It was opened by an expert and they said it needs to be repaired as there is a structural damage that needs sorting prior to retrieving the data. When I plug it to laptop, there is a sound of a loop/trying to start it up while it never picks data up. How much would it cost to repair it?
Have an ADATA HD710 External Hard Drive. The connector port has broken off and fallen inside the case. My photos are stored on the disc. Can you recover them? – I want to bring the hard drive into Northampton.
Took it to local pc repair shop and they tried to install in new desktop at my request nothing responding so put in a silver bag for me as I need all files (work, photos, music, folders etc) until I could find a decent hard disk repair or data retrieval at a decent price I can afford. I already went for a quote and it was extremely expensive £300! Single mom just starting in business in Northampton not a lot of income so thought I'd see who else was out there
Dropped WD hard drive, plugged in to see if it would work. Not showing up on laptop, but when I pull the cable out it says it wasn't ejected. It has all of my work on it, please let me know if you might be able to help.
There is an error message showing and I want to try to recover some photos. PC World Northampton have looked at it but could not do anything. They suggested an advanced recovery.
I dropped my 2TB WD Elements drive on tiled floor. Casing popped off a little and was pushed back on. When connected to laptop the light came on and can hear whirring and clicking. Laptop can't read or see the drive. I'm currently away from my Liverpool Merseyside home so email would be better than phone.
Here are a selection of enquiries for data recovery from hard drive and mobile phones from people and business living in the Liverpool and Merseyside areas. These data recoveries were dealt with by the people at Data Clinic, Horton House, Exchange Street East, Liverpool L2 3PF. https://www.dataclinic.co.uk/data-recovery-liverpool/
Data Recovery in Woolton
I looking for help with a data recovery issue I'm having with my hard drive. I live in Woolton, Merseyside and when plugged in the light on the hard drive comes on. It makes a noise but similar or the same to normal. It is used a lot to edit off on a daily basis but has not received a knock as far as I am aware. I notice there is a data recovery location for Data Clinic in Liverpool city centre at Horton House. I can take the hard drive into there and have the files recovered.
Broken Seagate drive in Allerton
I have a 1TB Seagate Expansion Portable Drive (1TEAP5-500).
The drive was working fine, it hadn't moved from my desk (barely moved an inch) and was connected to the computer regularly. Then it started clicking when my computer started up. It would do this for maybe 1 minute and stop. I've then get a popup on my Computer saying the drive couldn't be read.
All this just a few months after buying the drive from a computer shop in Liverpool. I come from Allerton and that's where I live now. I spoke to Seagate in Aigburth, Liverpool but they weren't much help and wouldn't acknowledge the shoddy build – which I guess why would they!
Do you think the data is recoverable and if so, what would the ballpark cost be/turnaround?
Hard drive recovery in Cressington
We are and IT company in the Liverpool district of Cressington and we've got the following error message on bootup: EFI network 0 for ipv6 on a Lenovo G50-30 laptop.
As suggested after a local Google search for Liverpool data recovery companies, I know there's a place on Exchange Flags, Liverpool L2 3PF for a company called Data Clinic, I power drained the laptop and removed and remitted the BED. Same error 🙁
Would appreciate an estimate of cost to recover files from BED (photos of kids) plus other advice on way forward.
Mossley Hill HDD Recovery
I am based in Mossley Hill Liverpool and work in Childwall – I hope you can help with my HDD data recovery problem. I am after a replacement actuator arm for a Seagate Backup Plus Slim Hard Drive. Do you have any of these for sale as parts or non functioning hard drives to buy?
The above data recovery enquiries from Woolton, Allerton, Aigburth, Mossley Hill, Cressington and Childwall all involved forensic investigation of hard drives and data recovery services from mobile phones. You can call in at the Horton House data recovery centre in Liverpool L2 3PF.
RAID 5 disks not working on global hot spare
3 HDD not working out of 24 HDD.
RAID 5 + Global Hot Spare configured
Size: 900 GB * 24
Seagate HDD not identified in Microsoft Explorer
I have a seagate backup plus 1TB portable drive, purchased in October 2017 and used once to backup data by my wife. It is probably less than 10% full.
At first attempt to retrieve the data, today, the drive is not identified in MS explorer but does register as a USB device. The drive makes a clicking or ticking noise.
I'd welcome some guidance as to what I can do to retrieve the data.
Simpletech ticking noise
Simpletech 320GB USB external harddrive. Red light comes on when connected to a PC but it just makes a ticking noise and can't be seen by the computer. It's probably a mechanical fault.
My external hard drive is a simpletech and is not recognised by any computers and makes a dodgy sound. Like regular beeps, every 1.5 or 2 seconds. Sometimes the sound stops and then if I turn it off and on again usually the "beeps" will come back. The brand of it is Iomega. I'd love to get it fixed if possible and get the data recovered to a RAID 5 server or a Simpletech hard drive.
I have a 4TB Toshiba Canvio external hard drive that has stopped working. It stopped working when High Sierra OS was introduced, however I had someone look at it who said that the motor has stopped working. Please can you give me a quote for the fixing of this hard drive at all? I'm based in Solihull centre.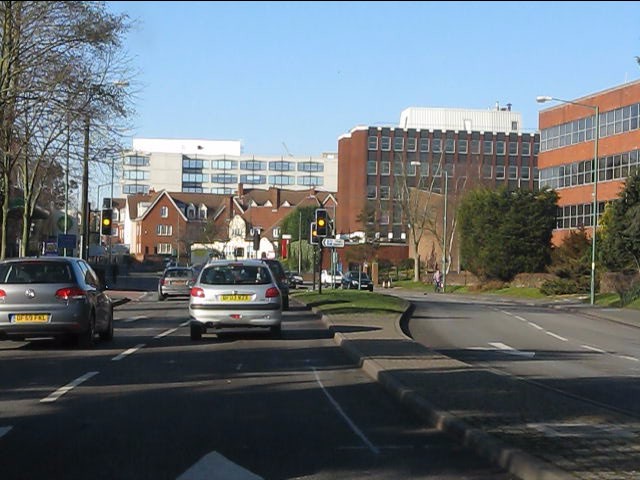 My Toshiba Canvio 1TB external hard drive has kind of given up on me. It still boots up with noises and lights but it isn't showing up on my Macbook. It's been through the walls after a stressful first year at uni, however I have compositions, films and photos that are crucial to my university projects so I need all of the data extracted and put onto a new external hard drive
The disk is a secondary HD used for photo storage and projects, The board got fried due to hot plugging while using a faulty IDE to SATA converter. I have tried a PCB swap (incl ROM chip swap) but the drive only clicks loudly still and is not recognised by Windows. BIOS will recognise its ID (Toshiba Canvio made in 2014), but reports just 5 GB capacity. I mainly want to retrieve photo and video folders. If possible, I would appreciate an some feedback about possible scenarios and costs based on the above information.
The above examples of Toshiba Canvio hard drive failures are common problems associated with any type of hard drive. In most cases, it's possible to retrieve the files from a hard drive that is 'broken' by using a good data recovery company.
One of the most well known external hard drives in use today is the Transcend Storejet series of hard drives. In case you didn't know, underneath the cover of all the different external hard drives available are standard hard drives made by Seagate, Western Digital or Toshiba. So really, all you're buying is a pretty case and some packaging, but anyway there you go… So in this post we look at two instances of problems with Transcend Storejet hard drives requiring data / file recovery. Data recovery from this type of hard drive will usually cost in the region of £500.
I own a Transcend Storejet 25M3 1TB external hard drive. It is still functional but due to an accident the connection port for the device is damaged and the cable doesn't lock into place (I have tried other cables). This results in the hard drive disconnecting with the slightest nudge or movement and/or a periodic freeze in data transfer of approximately +30 seconds every 10-20 mins. Can you fix this? If so How much would it cost me? – I live in Derby and frequently travel to Sheffield.
I am a video editor. Yesterday I was working on a project and the external HDD (a Storejet, made by Transcend) started to act weird when I was exporting 2 clips using 2 different softwares (on mac by the way). Afterwards I restated the laptop and the hdd was a bit slower to load all the files. I opened the hdd folder and I could see all my projects, in some of them I could see the content (jpg, mov) and in others it kept loading without showing any file. Also it takes ages to eject it. hope this help.
Photos lost after wipe and reinstall of windows 7. Everything else was backed up but the photos were forgotten. Recuva failed to find the files. 750gb mech drive (not ssd). I work in Sheffield and sometimes travel to Glasgow.
I dropped my external hard drive from like 40cm height on a hard floor. My computer can't recognise it anymore now. The hard drive makes noises when plugged in to the computer.
At a certain point and for no apparent reason the Storejet drive ceased to be read or acknowledged by my mac or any other mac, but still turns on when plugged in. The presence of the drive could still be recognised by PCs but of course they cannot open or access the contents.
It has been connected to a computer several times since this happened.
I knocked my Acer Aspire V5-573 off a table and the hard drive now makes clicks and takes me to a 'default boot device missing or boot failed' screen. And is then stuck on boot manager menu. I am thinking of buying a new laptop but I would like to be able to extract my documents first. Can I come to the London shop on Monday?
I have just downloaded windows 10 onto my hard drive and without realising deleted everything else from it. I had videos and photos stored on this hard drive from 2007 – present. Is there anyway that these can be recovered? I am in Manchester next week which is why I'm wanting to come to the London data recovery centre you mentioned in this post.
I used a Maxtor HX-M101TCB/GMR portable hard drive with my Acer Aspire laptop to store recordings from a Philips Freeview box which reformatted the portable drive and then died. The Maxtor isn't recognised by my PC anymore but we would like to reuse it for my daughter's college work. Is there any way to recover use of the hard drive and how much would that cost? I am not terribly concerned about saving the tv recordings on the hard drive, we would just like to be able to use the portable drive again.
I've got a Lacie 80GB hard drive which contains lots of family photos. The hard drive is quite old now, about 13 years and uses FireWire connections. I've tried connecting it to my iMac with a USB FireWire adaptor but the hard drive just shows an amber light and will not connect to the iMac and will not show in the Finder view. I need to get the data back on a Acer Aspire hard drive too.
I have a Seagate Backup Plus Portable Drive 1TB, model: SRD0SP0.
When I connect it to the laptop it makes a fast beeping sound and is not recognised by the laptop. I think the head is not in the parking area but I don't know how to open it up to see. I have A LOT of data on there and I'm starting to panic. USB Drive won't open and comes up with the message:
Location is not available
F:\ is not accessible.
The request could not be performed because of an I/O device error. It's a home drive and I live just on the outskirts of Brighton, (between Hove and Lewes)
I have a Macbook Pro, model no. A1278. Issue is that it switches itself off half way through the boot up. You can hear the initial chime sound and apple logo with the progress bar appears on the dispay. When the start up progress reaches around half way, the laptop shuts itself down. Therefore I am unable to acces to my laptop and recover the data. Please could you adive on this matter and give me quotation on how much this is going to cost me to fully recover the data from this laptop.
I've just dropped down my external hard disc and after that I can't open it on any computer. I can hear knocking or ticking noise when the drive is powered on. It 500GB Buffalo Inc that I bought from a computer shop in Brighton
Model HD-PVU2.
Hard Drive recently started disconnecting while using my computer and started clicking on startup.The boot is paused while the device clicks but once it stops, the boot continues but no hard drive shows up in my computer, device manager or disk manager. Got some important information I was wanting to copy over to a secondary hard drive I own but lack of connections mean that I can't do anything. I've tried all 6 sata ports on the mo/bo to no avail and at this point I don't think there's much I can do anymore.
This New Year I found myself in Edinburgh, and a very fair city it is too. It had been 12 months since my extended family had been gathered together in one place – it's something we do each New Year, so packed my case and travelled up north of the border.
Accompanying me on the trip was my trusty 2TB external hard drive. This thing is totally invaluable and stores all my work and music, plus the movies and photos that I was looking forward to showing everyone over the Xmas holiday. I arrived safely on a wet New Years Eve morning and in my haste to get inside and out of the rain managed to accidentally throw my external hard drive from the car. I watched in horror as it flew across the pavement and landed in my parent's garden. Oh No! I thought, but at least it had landed on the soft grass rather than a hard pavement. I retrieved the hard drive and went inside hoping it would still work.
I plugged the drive into my parent's Windows computer and all was looking good, I heard the beep-beep noise that you get when you attach a USB device, so far so good. I then got an error message telling me the hard drive could no longer be read and asking me whether I wanted to format the drive. I said Yes. Several minutes later I got another message saying the process had failed. Uh-oh… what do I do now I thought…
My father told me a friend of theirs had recently had a hard disk problem too. He said they had to use a data recovery company to get the data off the hard drive but couldn't remember the name of the company. A phone call later he told me the data recovery company was called Datlabs. But they weren't in Edinburgh they were in Glasgow. Could we not use a company in Edinburgh I asked? He told me that his friend had done exactly the same thing but the the company in Edinburgh were not very good and he got the impression that they didn't know what they were doing.
I agreed we should then follow my father's friend's recommendation and drive across to Glasgow to see the Datlabs data recovery people. OMG, I'm very glad we did. They were able to look at the hard drive and tell me one of the heads was about to fail. This apparently was bad, they said there was probably only a limited amount of time before the drive failed completely and recommended they get the data from it ASAP…. To Be Continued
When you store important information on a hard disk drive, you take the chance of losing that information because hard disk drives can break for a variety of different reasons. If you're not computer literate, losing data on a hard drive can be difficult because you don't know what to do to recover your data. Fortunately, there are companies that can help you get that data back. These are known as data recovery companies and they can retrieve data from nearly any type of hard drive in any type of condition. So when you find yourself in a situation where you have lost valuable information you should not assume that this data can not be retrieved.
There are some companies that specialise in repairing damaged hard drives. In the process of retrieving your data, theses data recovery companies can also repair your hard disk. Types of the problems data recovery companies can repair include broken boards, mechanical hard drive faults such as the 'click of death' and beeping hard drives. A recommended company in the UK are RAID and Server Data Recovery – you would use a hard drive recovery company when your local IT provider can no longer help you.
Sometimes when there is no damage to the hard disk, software programs can be used to help you retrieve your data by yourself. There are usually trial versions available on the internet that will tell you what they can and can't recover first. If you decide you want to recover the data they find you'll have to buy the program which usually costs several pounds. But at least it will get your data back for you. A word of caution though, what may at first appear to be a simple hard drive problem may be something far more serious and trying to recover the data yourself may cause many more problems. So if in doubt, you should always seek professional help as there could be problems inside your disk that prevent it from working properly.
Remember that just because your hard disk breaks or the information on it seems to have disappeared, this doesn't mean that the data is lost forever. Skilled data retrieval companies that can find and rescue lost data on a damaged hard drive. In the process of restoring the data, the hard drive problems that caused the data to go missing in the first place will be fixed. This is helpful because it insures that it won't happen again.