Archive for the 'uk' tag
In this article we examine data recovery from
iPhone
MacBook and iMac
External (USB) hard drive recovery
iPhone 11 Recovery London
I have an iPhone 11 Pro Max that was dropped in water. During the day it was dropped there were a lot of photos taken as we were on holiday, the phone backs up every evening so the latest back up is the night before, therefore photos taken from that day were not backed up. I need the data from the phone and am looking to find a data recovery service in London. I understand Data Clinic Ltd may be able to help?
We are trying to recover the photos, from what I understand the phone is unlikely to be restored to full working order so we're just trying to recover those photos.
Originally, it was turning on and receiving notifications however the screen was totally unresponsive. We took it to a repair shop in London and they were unable to fix it, and now it appears to be stuck in a boot loop. Would you be able to help recover the photos?
Mac Recovery
I was searching for someone who could provide a Mac data recovery service as I want to recover my photos from two Apple Macs that I have. One says to format now and i cannot see the images which i had i wanted that sorted. From the second Mac i want the deleted pictures recovered and the ones saved on it i cannot view also. If it is possible to see them that would be great. All pictures got deleted from the both my MacBook Pro and my iMac, i tried recovering them using the software online and only managed to recover some and from them some are not viewable are black as i saved them on the same hard drive which i shouldn't have. However if the deleted pictures could be recovered from them it would be great and after recovery i would like the memory cards back also. Please let me know if you are able to do this for me. I am willing to come to London to drop the cards off and for collection also.
External hard drive recovery
I'm looking for an external (USB) hard drive recovery service. I have a Seagate and a Western Digital hard drive and I need the data recovered from both of them. The drives are still recognised by the computer but I can't get any further as they don't show up on Finder or Windows Explorer. I'm hoping you can return the data to me on another hard drive that I can then plug into my Mac or my Windows machine and access the recovered data again.
500GB 2.5″ Seagate laptop HDD has failed. Laptop wouldn't boot up, and was presenting the Intel Boot Agent. Tested the hard drive in another laptop and had the same issue. Have tried using a USB to SATA to see if the data could be transferred off of the drive, but this was unsuccessful. The drive wasn't spinning at all when plugged in.
There seems to be an issue with the USB port on my 'my passport' WD hard drive. It often does not stay connected to the laptop. The hard drive works as normal when in very specific positions but looses connectivity if it gets moved slightly. Now it's stopped working and I when i boot up the computer I get the Intel boot agent screen come on. I do not know what I need to do next – can you help me? I want to retrieve my data.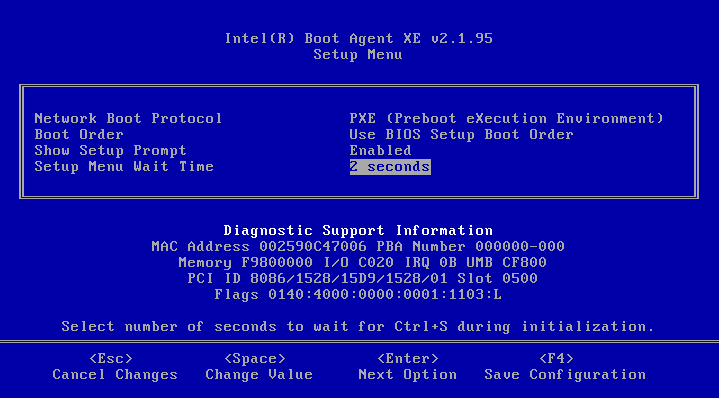 I am a photography student and ALL my entire work collection is on my hard drive and it won't show up and my computer not longer boots. I have tried a variety of agents, leads, restarting my computer but nothing shows! 🙁 please please advise what i can do to recover my files as i don't have back ups. I am devastated. I can come into the shop tomorrow as I need the files back urgently as i have so many deadlines coming up.
Advice: There are a lot of data recovery companies mentioned in this blog who can assist you in recovering your files if you are seeing the Inte Boot Agent screen – for recommendations, go to the homepage of this blog.
This New Year I found myself in Edinburgh, and a very fair city it is too. It had been 12 months since my extended family had been gathered together in one place – it's something we do each New Year, so packed my case and travelled up north of the border.
Accompanying me on the trip was my trusty 2TB external hard drive. This thing is totally invaluable and stores all my work and music, plus the movies and photos that I was looking forward to showing everyone over the Xmas holiday. I arrived safely on a wet New Years Eve morning and in my haste to get inside and out of the rain managed to accidentally throw my external hard drive from the car. I watched in horror as it flew across the pavement and landed in my parent's garden. Oh No! I thought, but at least it had landed on the soft grass rather than a hard pavement. I retrieved the hard drive and went inside hoping it would still work.
I plugged the drive into my parent's Windows computer and all was looking good, I heard the beep-beep noise that you get when you attach a USB device, so far so good. I then got an error message telling me the hard drive could no longer be read and asking me whether I wanted to format the drive. I said Yes. Several minutes later I got another message saying the process had failed. Uh-oh… what do I do now I thought…
My father told me a friend of theirs had recently had a hard disk problem too. He said they had to use a data recovery company to get the data off the hard drive but couldn't remember the name of the company. A phone call later he told me the data recovery company was called Datlabs. But they weren't in Edinburgh they were in Glasgow. Could we not use a company in Edinburgh I asked? He told me that his friend had done exactly the same thing but the the company in Edinburgh were not very good and he got the impression that they didn't know what they were doing.
I agreed we should then follow my father's friend's recommendation and drive across to Glasgow to see the Datlabs data recovery people. OMG, I'm very glad we did. They were able to look at the hard drive and tell me one of the heads was about to fail. This apparently was bad, they said there was probably only a limited amount of time before the drive failed completely and recommended they get the data from it ASAP…. To Be Continued
When you store important information on a hard disk drive, you take the chance of losing that information because hard disk drives can break for a variety of different reasons. If you're not computer literate, losing data on a hard drive can be difficult because you don't know what to do to recover your data. Fortunately, there are companies that can help you get that data back. These are known as data recovery companies and they can retrieve data from nearly any type of hard drive in any type of condition. So when you find yourself in a situation where you have lost valuable information you should not assume that this data can not be retrieved.
There are some companies that specialise in repairing damaged hard drives. In the process of retrieving your data, theses data recovery companies can also repair your hard disk. Types of the problems data recovery companies can repair include broken boards, mechanical hard drive faults such as the 'click of death' and beeping hard drives. A recommended company in the UK are RAID and Server Data Recovery – you would use a hard drive recovery company when your local IT provider can no longer help you.
Sometimes when there is no damage to the hard disk, software programs can be used to help you retrieve your data by yourself. There are usually trial versions available on the internet that will tell you what they can and can't recover first. If you decide you want to recover the data they find you'll have to buy the program which usually costs several pounds. But at least it will get your data back for you. A word of caution though, what may at first appear to be a simple hard drive problem may be something far more serious and trying to recover the data yourself may cause many more problems. So if in doubt, you should always seek professional help as there could be problems inside your disk that prevent it from working properly.
Remember that just because your hard disk breaks or the information on it seems to have disappeared, this doesn't mean that the data is lost forever. Skilled data retrieval companies that can find and rescue lost data on a damaged hard drive. In the process of restoring the data, the hard drive problems that caused the data to go missing in the first place will be fixed. This is helpful because it insures that it won't happen again.