Archive for the 'Data Recovery Services' Category
I have lost my cryptocurrency wallet. I found Data Clinic recommended on Bitcointalk.org. I have an ADATA SP600 2.5″ SATA 6Gb/s Premier Pro 128GB that is completely dead. It does not power up and it contains my cryptocurrency. It is not recognised. Have tried other cables/other computers with it. I just wondered if there is any hope for it and if so how much it would likely cost to get the wallet.dat file off it.
MetaMask wallet enquiry
I sold my computer and bought a new one , install metamask chrome extension and input my seed phrase , metamask generated a new different address and I cannot find the way to get access to my previous address,I have tried created new account under the same seed phrase but the one I am looking for is not showing up, I can still see the Lost address on etherscan with the funds in it but, I can't figure out how to gain access to that address again, I believe the metamask vault of the address I am looking for is somewhere in the computer I sold but unfortunately I have no access to that device,is there a way you could help me with this issue?
Samsung EVO 850 M.2 250Gb (~6 year old).
Drive recognised in Bios and Device Manager (Windows 11), however not recognised in Disk Management / diskpart.
Drive also not recognised under Linux (with fdisk -l command); also showing the following error: ata1.00: failed to enable AA (error_mask=0x1)
Bitlocker password on hard drive can't access
I have a bitlocker on an external drive, password lost and no recovery key. Can you recover data from a Bitlocker hard drive?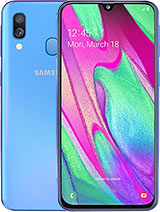 Samsung Galaxy A40 smartphone data recovery
Samsung Galaxy A40 smartphone, 2yrs old. Screen went green and then black yesterday. No obvious accident to account for the fault. Have changed SIM into a new handset but as I can't access the lock screen i have no way of extracting the data on the mobile. I wish to recover the photographs and videos and contacts only. I live in Southampton and notice you have an office there.
Power problem on hard drive
Pretty sure I just zapped my storage HDD while doing some case management. That's a 4TB Seagate. I also have two much older dead drives which I've been meaning to send to a recovery service to see if anything can be salvaged, but I have no idea what's wrong with those any more. If you could quote me for one drive with a power issue and two with an unknown issue I'd be very grateful.
iPhone 8 water damaged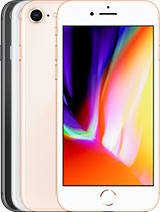 I have a badly broken and water damaged iphone8 that won't switch on at all and I'm hoping to have the data recovered from it if possible. Can you tell me if it is possible that you can repair the badly damaged phone, is there a good chance you should be able to recover app data, specifically I'm really interested in recovering Viber messages and WhatsApp messages please? Are these specific app messages usually able to be recovered have you found previously? I've heard that Data Clinic provide iPhone data recovery services in the UK – please help to rescue my files.
Synology Diskstation data recovery
Synology Diskstation DS212j fitted with 2x WD Red 2.0TB drives and configured using the Synology Hybrid Raid (SHR) type. DSM version 6.2.4
System crashed recently and I've been unable to rectify myself. I'm pretty sure the hard drives are physically OK.
Having searched the Synology help I tried initiating a reinstall of DSM, as the info I found suggested that this would maintain my data. I managed to start the process but noticed in the prompts for the processes that it would format the data partition – at this point I did panic and shut the diskstation down manually to interrupt the process while it was formatting the system partition.
Please can you advise what recovery services you might be able to offer?
I am based in Leeds and work about half a mile away from your Leeds location on Gelderd Road and so could drop it off in person.
WD My Passport external hard drive
My WD My Passport external hard drive has developed issues registering on my computer ("device descriptor request failed"). I'm near to Coventry so I suppose the nearest Data Clinic office is in Leicester ? The hard drive contains a back up of all of of my personal photos, videos etc. as well as important documents, therefore I need to ensure that all of my files are safe, as it's my only back-up. Would it be possible to please provide a quote and soonest possible timings for repair/recovery? I have purchased a replacement (empty) hard drive which can be used to store recovered files, if needed. Ideally it would be fantastic if this could be achieved by the end of October, but please let me know what's possible.
Phone data recovery
You have been recommended to me by a friend who has an IT company, who has used you previously in Liverpool
Just wondering if you could help me with my iPhone which is completely damaged (suspected dropped and run over by a car).
I can't get it connect to a laptop but I didn't know whether this is because I can't press approve on the damaged screen or if it just isn't connecting. When plugged in to charge it does get hot, but again I don't know if this is due to the battery being damaged or because it's trying to power up the damaged screen – I'm presuming the former.
Unfortunately it isn't backed up due to my laptop being old and not being able to download the latest iTunes etc.
Apple have said they could attempt to fix it but have said they would factory reset it and lose everything off it, so I'm looking for someone that could help recover everything off the phone.
Thinking mainly all the photos & videos but as much as possible / everything off there would be great.
I believe it could be taken apart and the 'hard drive' isolated / fixed to retrieve the data and I'm hoping this could be the case.
I'd really appreciate if you could let me know if you think this is possible and any associated costs or details please? Also where are you located in Liverpool?
Data recovery on Sony Xperia
I have a Sony Xperia XZ3 which just died on me one morning. It had a habit of freezing every now and then (I'd had it over 2 years) so I reset it by holding the volume key and power button. It was on charge at this point, and usually it does the shutting down process but the screen just went blank and the charge indicator disappeared. I tried to turn it back on with no avail, it was just blank and dead.
I had a spare phone so removed the SIM and switched devices and realize the phone didn't have a memory card in it so all of my pictures and videos from the last 2 1/2 years are lost.
My husband took my phone to a phone shop to see if they could repair it. They tried replacing the battery, it didn't work. They asked to send it off to their specialist's but they were unsuccessful in getting the phone to power up. They had tried directly powering the phone by bypassing the battery but with no joy. Specialist's have said the phone is not salvageable and the only option to recover the data would be to go down the chip-off recovery option. Is this something you could help with please? Like everyone, my pictures and videos are precious memories to me. They're the memories of my girl's being born, my Nan, my little girl's first steps. I'm so annoyed with myself for not having a memory card in, or backing up the data. ( I didn't realize android's could back up for some daft reason.) I don't care if the phone is not salvageable, I just want the images and videos back.
Samsung tablet recovery
My samsung tablet recently died and am am unable to access any of my data. i have tried everything including taking it for repairs. for now the only thing am interested in is the data on my Tab. I have read of the great work you do and i would really appreciate if you help me out.
WD Elements doesn't fire / spin up
My WD ELEMENTS DESKTOP 1TB external hard drive will no longer fire up / spin and is not recognised by any PC. I am looking to recover family photos in particular and am based in Leicester. I can call into Data Clinic on St George's Way Leicester if that helps?
Both my laptop and my external hard drive appear to have issues. I have stopped using the laptop but need to remove the information but it has basically just completely stopped – possibly from over use? The external hard drive has only just started to haev problems, it si a WD passport and clicks and whirs when I plug it in and isnt detected on my windows laptop. This is recent but it contains a lot of vital information.
WD External recovery needed
I have an external hard drive (model: WD My Passport Red/Mudder Case 1TB) which has predominately image files saved on it. I live just outside Bristol and believe Data Clinic have a data recovery office at Castlemead?
The hard drive is not being recognised when plugging in, regardless if plugged into a mac or windows laptop.
The hard drive didn't sustain any obvious damage ie broken; water damage etc and stopped working from one day to the other.

I'd appreciate a quote on a possible data recovery.
Seagate in HP Pavilion
I have a Seagate SATA 160GB disk used previously in an HP Pavilion laptop before it broke down. The disk is not recognised and there are some quite sentimental files on there I would like to recover. The disk has been removed from the laptop.
Phone dropped in the Sea
My phone was dropped to the sea about a month ago. I took it to the phone service shop to recover my pictures, but they told me that it is not possible to do it. As you have advaced technology and experienced engineers maybe you would be able to recover my gallery (exact dates: 31/03/2021 and 01/04/2021). I would be very grateful if you would give me any hope.
Please let me know if there are any possibilities and how much it would cost.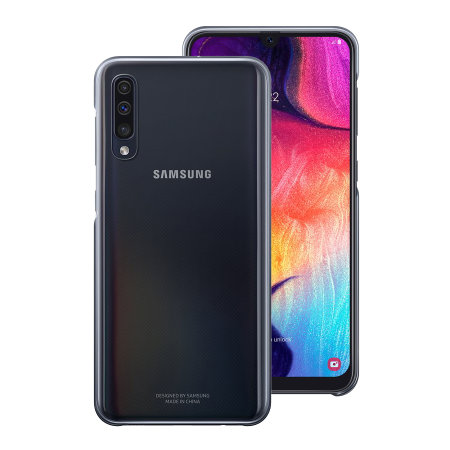 In this post we discuss saving photos from a broken Samsung A50 phone and a Western Digital Elements hard drive that is not showing up on Disk Manager.
Need help saving photos on a Samsung A50 phone
Before I broke the display on my Samsung A50 phone, I had a fingerprint and a template, but after changing the display, only the template I don't remember remained. I asked at Samsung services but they said that factory settings are needed. Is there any chance you can help me remove the template or at least save my photos?
WD Element not showing on disk manager
This drive came from a WD Element external drive which I took out to use internally (this was a while ago). During a power surge, related to a faulty USB hub, this particular hard drive decided to not show up on disk manager. I then decided to disconnect it and reconnect it externally via a SATA-to-USB interface. Windows is not seeing any data on these partition, even though the drive was almost full, and prompts me to format (which I didn't). The drive seems to be healthy and functional. There is a lot of important data on this hard drive and I need the folder structure to be preserved for the data to be useful.
500GB 2.5″ Seagate laptop HDD has failed. Laptop wouldn't boot up, and was presenting the Intel Boot Agent. Tested the hard drive in another laptop and had the same issue. Have tried using a USB to SATA to see if the data could be transferred off of the drive, but this was unsuccessful. The drive wasn't spinning at all when plugged in.
There seems to be an issue with the USB port on my 'my passport' WD hard drive. It often does not stay connected to the laptop. The hard drive works as normal when in very specific positions but looses connectivity if it gets moved slightly. Now it's stopped working and I when i boot up the computer I get the Intel boot agent screen come on. I do not know what I need to do next – can you help me? I want to retrieve my data.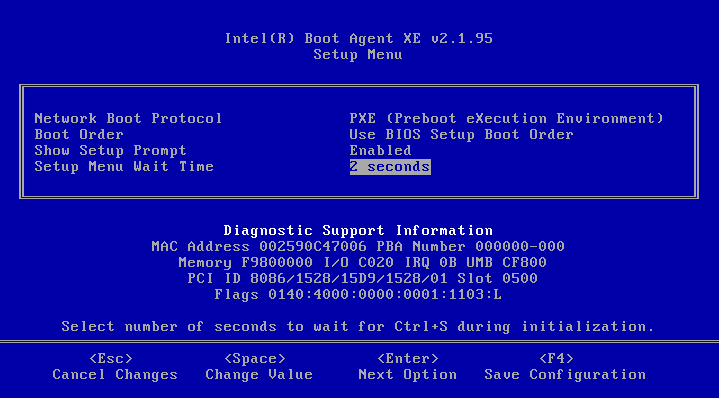 I am a photography student and ALL my entire work collection is on my hard drive and it won't show up and my computer not longer boots. I have tried a variety of agents, leads, restarting my computer but nothing shows! 🙁 please please advise what i can do to recover my files as i don't have back ups. I am devastated. I can come into the shop tomorrow as I need the files back urgently as i have so many deadlines coming up.
Advice: There are a lot of data recovery companies mentioned in this blog who can assist you in recovering your files if you are seeing the Inte Boot Agent screen – for recommendations, go to the homepage of this blog.
In this post we focus on hard drive recovery, what it is, how it works and the leaders in the data recovery business sector. Below are instances of people with unresponsive hard drives who require a data recovery service.
Drive powers up, not recognized on PC, makes loud clicking noise (3.5″ drive)
External dropped, sounds like stiction, quoted usual 450 – 500 plus etc. according to results. Only after gone when booking in realised had been opened, this not mentioned by customer, will have to contact and explain re diag. Contains family photo collection.
I deleted files on my C drive and I'm unable to recover them.
My iomega external hard drive has stopped communication with the Laptop, its power light is working and you can hear the drive spinning, however, its not recognised when the USB cable is plugged in
Possible read/write head issue. 2gb drive I need data recovered on behalf of a client of mine
Laptop hard disk – sounds like bad sectors – local IT shop cannot access it
Its a Seagate 1tb hard drive Model SRD00F1 that has a blue light blinking when plugged in but stopped showing upon the computer altogether a couple of weeks ago. I've bought a new cable, which made no difference. It doesn't appear in disk utility or any other way on my Mac and I have tried to see it on another Mac with no success. Can you recommend a hard drive recovery service please as the hard drive contains my entire work portfolio and all my photos from the past few years
1TB WD – device booting up but not giving access to laptop. been taken out of laptop – said laptop was making noises but thinks that was laptop booting. No unusual noises.
I have a hard drive that worked perfectly and all of a sudden stopped it now says to many bad sectors . It had some images from my work in the early days of my photography but it's the images etc of my little boy I am wanting to recover . Do you think this is possible please ?
Drive fell from desk onto floor whilst in a portable drive caddy. Windows Disk Management now sees it as an Unitialized Drive. Drive does not sound normal spinning up – sounds like the heads are stuck
My portable drives wire stopped working and I paid for a new one from amazon however no luck, The portable drive light is still working but not coming up when I put the USB into my computer. Is there absolutely any chance of recovering the files on the disc? With the light coming on you'd presume it's not broken?
There's now a Data Clinic data recovery centre located in Leicester where you can take your broken hard drives and phones to so you can get their data recovery. It's at Rutland House, on Friar Lane, Leicester
Recovering data from a .DMG file
Question: I'm located in Leicester and a couple of years ago my hard drive crashed and a company managed to save the data and restore it. A couple of days later, it happened again and I brought my laptop back to the same company which fixed it this time (something was faulty and therefore needed to be changed the first time). I managed to make a disk image (.dmg file – what is a .dmg file?) on my external hard drive the 2nd time and thought I saved my data.
I haven't managed to use this disk image since and I always have this message when I try to mount the said image: "No Mountable File Systems"
I am wondering how much would it cost for my data to be recovered or the disk image to be mounted on a HDD so I can access it again and if it is at all possible.
Answer: To recover the data from a .dmg file my advice is to read other posts in this blog and contact one of the data recovery specialists it recommends. There's a new data clinic recovery provider at Data Clinic Ltd, 3rd Floor, St George's House, 6 St George's Way, Leicester LE1 1QZ
File copy takes a long time
Question: I left some files copying over to a hard drive overnight (which would have taken it to full capacity). When I woke in the morning I had failed to copy errors and the disk drive had disconnected. I reconnected with another cable but it won't mount, although I can see it in disk utility. I've had this problem before on my Macbook but the hard drive usually mounts after a few hours. It's now been 20 hours. The light is on on the disk drive and I can hear it spinning. Is file recovery possible? I was yet to backup so a lot of files will be lost.
Answer: Sounds very much like hard drive has bad sectors. My recommendation to to find a data clinic in Leicester that should be able to help you recover the data.
WD hard drive stopped working
I have an old Western Digital external hard drive with family photos on it, which stopped working several years ago. It made noises when it failed, so I think it's a mechanical problem. I have an identical WD drive you can have as a donor for spare parts, and I would supply a new Lacie external drive to return the data on.
Seagate hard drive firmware fault
It seems that you have a perfect knowledge of seagate hard drive firmwares defaults.
I have a seagate barracuda 3Tb ST3000DM001 version 7200.14 (so sad it is not 7200.11)
It is the usual problem, bios doesn't see the hard drive, the reading heads try to read platters few times then the hard drive stops. I live close the the data recovery place at Rutland House in Leicester and can call in with the hard drive.
I checked 2 seconds under laminar flow bench, everything look intact inside and no particle on the filter. Could you tell me what you think about the problem, just to check that we talk the same thing and what would be the total price for data recovery (shipping, work on the hardrive, backup on new support, …)
I dropped my portable external hard drive (WD Mypassport Ultra 1TB) and it now doesn't seem to start up when plugged in, and is not recognised at all by my laptop (Macbook pro retina).
It contains about 500mb of data. most of this is backed up elsewhere but the critical last few months are not backed up due to a failure of my automated system.
The data includes mainly image files (jpg, psd), video files, word and pdf files.
I would like an estimate of time and cost for data recovery, and details of how your services are operating at the moment.
HP laptop with failed hard drive
Fujitsu 1TB drive, file structure occasionally visible. Not able to open files. I know of a data recovery service near Gelderd Road in Leeds and was wondering am I able to drive to the location and have a specialist examine my hard drive and extract the files?
Samsung SSD data recovery
I have a dell laptop that has a samsung ssd pm830 2.5" 7 that i need data recovery on.
Installed on the laptop is symantec endpoint encryption.
I did an update and after a reboot once i log into symantec it will not boot into windows.
The drive has some files that i need. I can provide you with the password – do you have a hard drive repair service in Liverpool?
Data extraction from broken Samsung S6
I need data extracted from a Samsung S6 | SM-G920F
Customer tells that his brother died some time ago. The phone is broken.
He wants data extracted from the phone but does not have the password from the screen.
Can this phone recovery be done near to Northampton in the UK please.
Sony Vaio Recover Data
I have a harddrive with deleted photo's. They are visible so I need them to be retrieved. My laptops hard drive has failed, it turns on with the laptop, but goes to the bios and stops running, and os won't load. There's not too much stored on the hardrive, but some pictures and documents which ideally I'd like to keep. Can you recover the files and directories from my crashed Sony Vaio laptop. I'm near Rushden Northampton
Data extraction
I'm unable to perform data recovery on my laptop hard drive due to it not initialising.
Do you have a Class 10 lab facility? – or access to one? I have a WD 2,5" SATA drive that I would like to get data extracted from.
I can provide the following:
– The drive itself
– A similar harddisk (same firmware and controller)
– A new 1TB USB drive (SATA) that can be used to store the recovered data to.
Google Nexus 5 Recovery
Google Nexus 5.
Screen damaged and device bent.
Require full recovery.
Estimated cost + time.
Clicking Iomega hard drive
Seagate 1Tb Hard Drive will not respond at all. iomega 500gb hard drive, was making clicking sounds and not showing up on cpu. opened it up and needle is parked. Beeping noise when plugged into laptop. Light still comes on, but can't access anything.
External Iomega Hard Drive won't mount to iMac or any other device. I can see it their when i open disk utility but it's greyed out. After running first aid i try and mount the disk but no luck. Could i get a price to retrieve all the data please? I can bring to a data recovery service in Bury, Manchester
Iomega hard drive, never had a problem with it until I went to use it and was told that I needed to format it first – I googled this and was told it would delete everything (which it did) but that I could recover everything through downloading certain softwares. Tried 4 now and none have worked so think I need someone with know how to do it for me. Really need to recover everything as it has career references and university documents on (including my whole dissertation)
Seagate GoFlex data recovery
Seagate 1TB external hard drive (https://www.seagate.com/docs/pdf/en-US/whitepaper/ug-goflex-home-us.pdf), initially we thought it was a problem with power supply to the docking station, after taking to the gadget doctor in east kilbride i've been told the drive is unusable and they dont have the equipment to perform data recovery, what would an estimated cost if recovery was successful.
Recover data from Blue Screen of Death
I believe it is a hard disc failure. Windows does not load and freezes to a blue screen after F8 (it is an HP computer) and choosing most of all the options. Tried installing the hard disc onto another working desktop – so added this disc to the existing working hard disc. Upon start up the pc seemed to be checking all segments of this additional drive. "Deleting corrupt attribute records" and recognising that some file records are unreadable. Upon startup folders seem to be able to be viewed but are unreadable.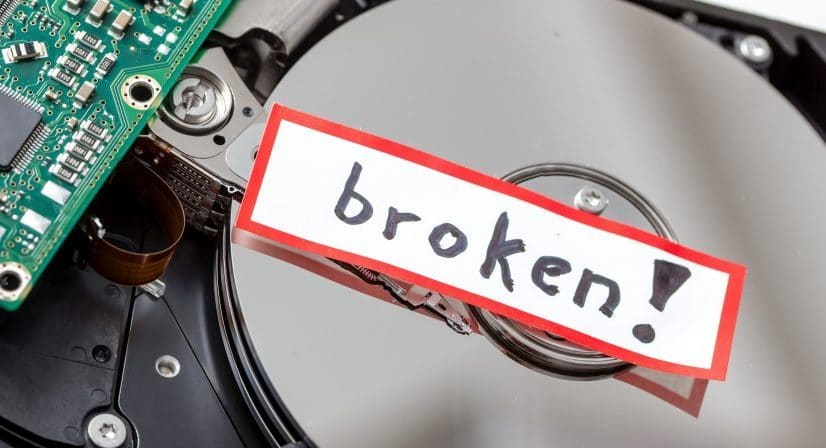 Retrieve Files from Dropped Hard Drive
I have an external hard drive which I dropped. I believe that the head is just stuck and needs adjusting but I am too scared to remove it myself. It is a 3.5″ SATA drive in a case. Please could you give me an idea of your charges to recover the data on this drive?
Hard drive causing desktop to crash during start up
My hard drive has broken and I fear it's quite bad. I already tried reinstalling windows, not knowing what the problem was, and then a guy in a phone shop in town took a look and said the hard drive is making a noise and every time it turns it's probably corrupting files. So it has already been used quite a bit when it shouldn't have. I'd appreciate a real expert to see if they can get my data back please.
Below are some data recovery enquiries from people who want to get their data back. They sent their hard drives and mobile phones into Datlabs for data recovery.
Data recovery in North London
I'm based in North London and I've just had a 4tb external hard drive fail after it suffered a fall. When would I be able to drop in the drive for repair to a data recovery specialist in London?
Seagate SSHD Recover Files
I have a Lenovo laptop with Seagate SSHD 500GB, the laptop is failing to boot. How much will it cost to recover all data? please email rather than phoning due to work. There are many files and folders on the SSHD that i'd like to recover.
I also have a Seagate external hard drive that is no longer mounting and is causing crashes when it's plugged in. Really need the data to be recovered from it if possible!
Seagate Expansion Portable Drive. I live Chester and work in London.
Data recovery from HGST hard drives
HDD: z7k500-500 HGST disk makes a clicking noise and sounds like th e-reader heads have misaligned. The drive isn't recognised by the laptop. I have tried taking the hdd out of the laptop and attaching as a secondary disk in a different system and it isn't detected by the Disk manager.
External 3TB drive failed – need to recover data rapidly.
Spilled water on my laptop and want to recover the data. Already have bought a caddy. Need help on how to do it
I had my laptop and hard drive stolen. My laptop was recovered by Datlabs data recover but the data on my external hard drive was erased I wanted to know if there is ay possibility of recovering data from it.
My laptop is not starting Win10. I need to recover the data on its SSD drive and get Win10 reinstalled. Can you help me please?
Dell laptop knocked off sofa. Has been removed by team know how at pc world now looking at options of data recovery.
When I connect to my `MacBook the hard drive does not do anything – no light comes on – and the Mac does not connect to it.
Recover Seagate files from hard drive
An old IDE drive Seagate Barracuda 160 Gb ST3160021A. I have tried with a USB -> IDE adapter, the drive shows up on Windows and then disappears again. Does make noises suggesting it is reading/spinning. This drive belongs to a friend, she is looking to get her photos only from it.
Turned laptop on one morning and it didn't boot.
Our IT department said it's corrupted, nothing can be saved. Do you know if there's a way round this? I've heard Datlabsdatarecovery are an excellent company for retrieving data from hard drives and mobile phones.
Disk is not seen on laptop or on usb SATA cable. the disk can be heard spinning and seeking for about 3-4 seconds, then just spins.
I had a Synology 5 disk nas (raid5). With 2 problem hdd's one had failed and the second was full of errors. I needed a RAID data recovery service – ideally in Manchester or somewhere in the North West. The data on the RAID was critical and I needed to get the files back. I knew of a Data Clinic in Bury at the Pavilions, Bridge Hall Lane, Greater Manchester and decided to take my RAID 5 nas in for data recovery.
The service I received was wonderful and they succeeded in recovering all my files from the Synology server. 5 stars for Data Clinic's RAID data recovery team in Bury.
Need to recover photos from hard drive
We have a seagate external hard drive with around 300,000 images and some videos. For some reason that we cannot work out, it seemed to be reformatted to nfts from FAT because we can no longer read/write on a mac – only windows.
We bought a secondary hard drive 2tb also to transfer all of the photos and videos across and then reformat the original disk. However, when i attempted this – it didn't seem to transfer all of the photos.
These photos have massive sentimental value and I was wondering what services you offer. Do you have a centre in Birmingham that recovers data and photos?

Ideally we would like all of the images and videos safely moved onto another disk. Followed by the files and other stuff if possible but all the junk be removed, then the disk reformatted
I have attempted this at home but I'm not sure what went wrong.
Recover photos from phone
I recently smashed my phone and although it was working and receiving calls etc -the home button wasn't working and i could not back it up to my lap top. I really didn't want to lose a years worth of photos (a year in which my dad got cancer and i broke up with my boyfriend.. lots of special content on there including my voice diary and special videos of my father). I took it to Ismash to fix the screen. I thought if the screen was fixed then I could just go on and back up to iCloud..
It came back last night and was working – I was thrilled!! I was volunteering at a soup kitchen straight after so I put it in my pocket. Then when I looked at it again it was disabled.
What can you guys do. I have tried to update my phone but it is not working. I so so want this data. Do you think there is hope to recover it? How much would it cost?
Many thanks for keeping up with this rather emotional email! I will be so grateful if there is something you guys can do.
I've got a Samsung S7 on which the motherboard seems to have died. I had a lot of data and photos on an SD card but think I've left some photos on the internal memory that I would like to try and get back. Are you able to help? I am in Birmingham.
WD My Passport Data Recovery in Preston
WD My Passport 2TB (USB 3.0) External Hard Drive recently stopped connecting to my mac, with pressure applied and when putting into the slot the hard drive will mount but as soon as I let go it loses connection so my best guess is the port or slot on the drive itself is either damaged or is faulty though I haven't dropped the drive and all data is working but I just cannot keep the drive connected for long and there is a lot of important files on the hard drive which I can't access without a lot of time and effort to try and move the usb to a certain position for it to mount. Please help, I live in Preston and am looking for a data recovery service on my hard drive
Drive spins and gets warm but system cannot see it at all. SATA/USB converter connector also doesn't see a disk attached
Hard Drive Recovery in Lancaster, Lancashire
Years ago my hdd went dead (no longer spinning) after applying wrong psu. In fact I think it blew up and has obvious burnt mark. So obviously, I can't access the files on the hard drive anymore. We are based in Lancaster, Lancashire. Can the files be got back?
I had then bought the exact same hdd with same pcb number (had it imported from the us) in view of getting it fixed but the quotes at the time were very high.
I dont have the details in hand (model etc…) but I know I still have them both.
How much would u quote a repair if I provide u the other pcb?
There loads pictures of my partner's nan who has since passed away.
Get Files Back in Preston
Hi, the external hard drive in our office in Preston is not working for some reason and I have about 60GB size of my old pictures. When I right click for information it's showing 60GB is used and have remaining 20GB but there isn't any pics in it. Is there anyway we can get this data back? Please advise. I'm based in Preston as well and I can certainly pop in to see you whenever it's convenient for you.
Hard Disk stopped working in Warrington
My computer hard disk has stopped working and is no longer detected even on a different computer.
I think it has stopped functioning but there was data on it and I need to get it recovered.
Where are you based (we are in Warrington) and how much is the evaluation for checking if data can be retrieved?
Transcend 1tb. The hard drive has failed and I've been told it mechanical. The hard drive is a Seagate ST1000LM024 (tech specs here). I believe it's fairly common fault.
WD Green (WD30EZRX)
Drive powers up and plates spin, but HDD is not seen by PC in windows or BIOS.
If a fix is possible a qoute would be appreciated, ideally by e-mail as access to my phone is limited while at work. hdd has a slightly scratched surface and reader heads not reading
The hard drive does not power up so think it may be the connections. Would you be able to recover and roughly how much is it likely to cost?
I have an iPod Touch 4 which i have accidentally disabled due to too many failed password attempts (also do not have the trusted PC). I have a lot of photos on there which i would like back. Am i best off wiping the device and sending this to you for data recovery? If so, what is the success rate for something like this?
I have a WD3200BEVT that was dropped on the floor. Never worked since and not recognised by any laptop/computer. Could you give me a quote for data recovery please?
I need to recover some deleted texts, potentially for use in a court case. So I'm wanting to use a forensic data recovery service.
I have a 1TB seagate backup plus portable drive with roughly 250GB of photos on it which is no longer working. I have plugged it into multiple laptops and have been unable to access the drive. What are my options?
Internal hard drive is making clicking noises when starting up. No device is able to pick it up when plugged in. Hopefully still recoverable! Thank you
old nokia 6131 phone, not great condition wont charge and most keys dont work. want to recover photos
I have a laptop computer that is fully encrypted by Check Point Endpoint security and I am unable to use the laptop. The information on the hard drive is necessary, so I wish for the files to be recovered.
It's a question I'm asked a lot. I answer the question at the bottom of this post. First I'd like to share with you some example data recovery enquiries we receive…
Broken hard drives need data recovery
I have a Seagate external hard drive 4tb which stopped being recognised by the computer however the drive is spinning as I can hear the spinning plates. I tried it on two different docking stations and I get the same result. I would like to ask what is the cost of recovering the data.
Hi, I have a HGST 1tb 5400 drive in an enclosure. I dropped it from my sofa and now the computer wont recognise it. I got a local computer guy to have a look and he said its beyond him and says the drive isn't spinning at all. I have tried it with a different enclosure, cable and computer. ( the drive isnt completely full, however I'm unsure how much is on it). I'm wondering how much it would cost to retrieve everything on it? 1TB Hard drive making a clicking noise.
I would be obliged if you could tell me how much it would cost to recover CR2 files on an external hard drive ( approx 300gb )
What are CR2 files? CR2 files are produced by Canon cameras. They contain the raw image data of a photograph taken on a Canon camera. These files are then read by photo processing software such as Photoshop where the image can be altered to the taste of the photographer.
I have a 1.5TB Samsung HD154UI that from doing mechanical noises moved onto being totally dead, I really want to recover as much as possible on what's on the hard drive. I'd like to get an idea of a price and whether you think it's possible or not, it's not urgent.
Hello, could you give me an idea of the price for data recovery?The hard drive is from an old computer, which failed about 5 years ago. The drive had started clicking on startup, and eventually the computer wouldn't boot; I recovered some data with it plugged in as an external drive, and haven't touched it since.
It was an iMac hard drive, 250GB Western Digital Caviar SE, with an additional windows partition from dual booting. The windows data is less important, so if that would end up priced separately I'd like to know. I can't remember the partition sizes though!
Broken phones need their data retrieving
iphone x broken – unfixable says Apple. I'd like to retrieve some photos and video files if possible. The phone screen is completly blank, but the phone still functions, siri and calls, i would like the phone to be backed up, can this be done?
Broken screen with password on phone, screen has been changed and still not worked, no way of getting info from phone because of the passcode.
So, what's the cost of data recovery?
There's a rule to go by: you get what you pay for. A local computer repair shop may advertise their data recovery service, but the service they provide will be far different that the service offered by a professional data recovery company.
A professional data recovery company providing a professional data recovery service will charge somewhere in the region of £500 for a hard drive data recovery, and £300 for a phone data recovery. Their costs are significantly higher than those quoted by computer repair shops, but the data recovery services provided by computer repair shops is awful. If the problem is not a simple one to rectify and retrieve the data from, a computer shop will most probably ruin any chance of data recovery. My advice is shop smart and use a professional data recovery company when you need a professional data recovery service.