Archive for October, 2021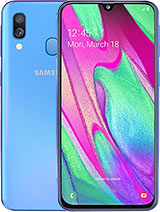 Samsung Galaxy A40 smartphone data recovery
Samsung Galaxy A40 smartphone, 2yrs old. Screen went green and then black yesterday. No obvious accident to account for the fault. Have changed SIM into a new handset but as I can't access the lock screen i have no way of extracting the data on the mobile. I wish to recover the photographs and videos and contacts only. I live in Southampton and notice you have an office there.
Power problem on hard drive
Pretty sure I just zapped my storage HDD while doing some case management. That's a 4TB Seagate. I also have two much older dead drives which I've been meaning to send to a recovery service to see if anything can be salvaged, but I have no idea what's wrong with those any more. If you could quote me for one drive with a power issue and two with an unknown issue I'd be very grateful.
iPhone 8 water damaged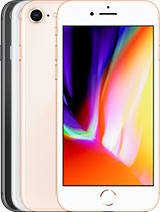 I have a badly broken and water damaged iphone8 that won't switch on at all and I'm hoping to have the data recovered from it if possible. Can you tell me if it is possible that you can repair the badly damaged phone, is there a good chance you should be able to recover app data, specifically I'm really interested in recovering Viber messages and WhatsApp messages please? Are these specific app messages usually able to be recovered have you found previously? I've heard that Data Clinic provide iPhone data recovery services in the UK – please help to rescue my files.
Synology Diskstation data recovery
Synology Diskstation DS212j fitted with 2x WD Red 2.0TB drives and configured using the Synology Hybrid Raid (SHR) type. DSM version 6.2.4
System crashed recently and I've been unable to rectify myself. I'm pretty sure the hard drives are physically OK.
Having searched the Synology help I tried initiating a reinstall of DSM, as the info I found suggested that this would maintain my data. I managed to start the process but noticed in the prompts for the processes that it would format the data partition – at this point I did panic and shut the diskstation down manually to interrupt the process while it was formatting the system partition.
Please can you advise what recovery services you might be able to offer?
I am based in Leeds and work about half a mile away from your Leeds location on Gelderd Road and so could drop it off in person.
WD My Passport external hard drive
My WD My Passport external hard drive has developed issues registering on my computer ("device descriptor request failed"). I'm near to Coventry so I suppose the nearest Data Clinic office is in Leicester ? The hard drive contains a back up of all of of my personal photos, videos etc. as well as important documents, therefore I need to ensure that all of my files are safe, as it's my only back-up. Would it be possible to please provide a quote and soonest possible timings for repair/recovery? I have purchased a replacement (empty) hard drive which can be used to store recovered files, if needed. Ideally it would be fantastic if this could be achieved by the end of October, but please let me know what's possible.