Archive for the 'broken' tag
Recover data from Blue Screen of Death
I believe it is a hard disc failure. Windows does not load and freezes to a blue screen after F8 (it is an HP computer) and choosing most of all the options. Tried installing the hard disc onto another working desktop – so added this disc to the existing working hard disc. Upon start up the pc seemed to be checking all segments of this additional drive. "Deleting corrupt attribute records" and recognising that some file records are unreadable. Upon startup folders seem to be able to be viewed but are unreadable.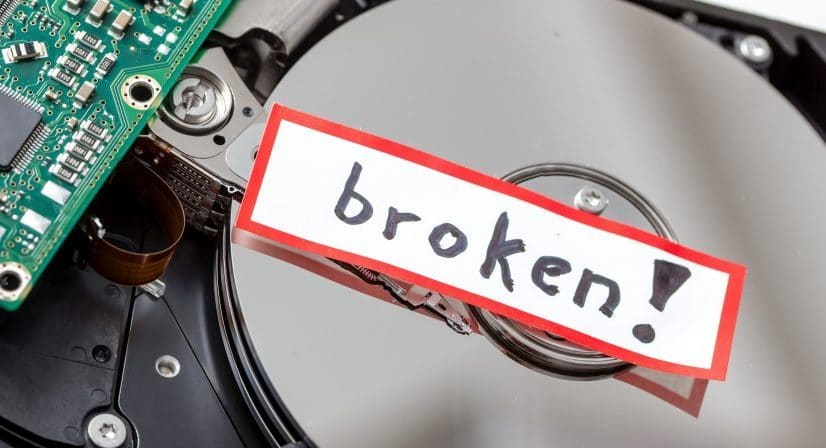 Retrieve Files from Dropped Hard Drive
I have an external hard drive which I dropped. I believe that the head is just stuck and needs adjusting but I am too scared to remove it myself. It is a 3.5″ SATA drive in a case. Please could you give me an idea of your charges to recover the data on this drive?
Hard drive causing desktop to crash during start up
My hard drive has broken and I fear it's quite bad. I already tried reinstalling windows, not knowing what the problem was, and then a guy in a phone shop in town took a look and said the hard drive is making a noise and every time it turns it's probably corrupting files. So it has already been used quite a bit when it shouldn't have. I'd appreciate a real expert to see if they can get my data back please.
Here are 3 examples of broken phones containing data that people want recovered. This data is in the form of files, folders, pictures, videos, chats, texts, etc. Thanks to the experts at Phone Recovery for supplying these data rescue enquiries.
iPhone screen broken
My iphone touch screen has broken and therefore can not see my phone to enter my passcode and therefore can not access photos that are not backed up to icloud but are still on the phone. I no longer use the phone but need the pictures that are on there.
Phone freezes during update
Every time i turn on my mobile a system update begins, midway through the update the phone freezes. This is a repetitive cycle and i am unable to get into my phone to retrieve any data.
I have taken the mobile to many high street repair shops but they have all said they can solve the freezing issue but would have to wipe all data. Can you please give me an idea of whether you would be able to get into the phone and retrieve data, and if not, what potential costs i would be looking at?
iPhone 6s in boot loop
iPhone 6s reboots whenever I enter my password. If I don't enter my passcode then it stays on, allowing me to answer calls, read messages on the home screen and play music… however, as soon as I enter my passcode, it reboots. This stops me from being able to access my photos and memos. Can you help me get into my phone?