Archive for the 'leicester' tag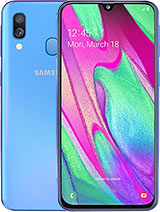 Samsung Galaxy A40 smartphone data recovery
Samsung Galaxy A40 smartphone, 2yrs old. Screen went green and then black yesterday. No obvious accident to account for the fault. Have changed SIM into a new handset but as I can't access the lock screen i have no way of extracting the data on the mobile. I wish to recover the photographs and videos and contacts only. I live in Southampton and notice you have an office there.
Power problem on hard drive
Pretty sure I just zapped my storage HDD while doing some case management. That's a 4TB Seagate. I also have two much older dead drives which I've been meaning to send to a recovery service to see if anything can be salvaged, but I have no idea what's wrong with those any more. If you could quote me for one drive with a power issue and two with an unknown issue I'd be very grateful.
iPhone 8 water damaged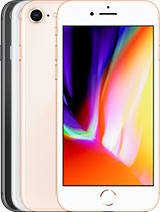 I have a badly broken and water damaged iphone8 that won't switch on at all and I'm hoping to have the data recovered from it if possible. Can you tell me if it is possible that you can repair the badly damaged phone, is there a good chance you should be able to recover app data, specifically I'm really interested in recovering Viber messages and WhatsApp messages please? Are these specific app messages usually able to be recovered have you found previously? I've heard that Data Clinic provide iPhone data recovery services in the UK – please help to rescue my files.
Synology Diskstation data recovery
Synology Diskstation DS212j fitted with 2x WD Red 2.0TB drives and configured using the Synology Hybrid Raid (SHR) type. DSM version 6.2.4
System crashed recently and I've been unable to rectify myself. I'm pretty sure the hard drives are physically OK.
Having searched the Synology help I tried initiating a reinstall of DSM, as the info I found suggested that this would maintain my data. I managed to start the process but noticed in the prompts for the processes that it would format the data partition – at this point I did panic and shut the diskstation down manually to interrupt the process while it was formatting the system partition.
Please can you advise what recovery services you might be able to offer?
I am based in Leeds and work about half a mile away from your Leeds location on Gelderd Road and so could drop it off in person.
WD My Passport external hard drive
My WD My Passport external hard drive has developed issues registering on my computer ("device descriptor request failed"). I'm near to Coventry so I suppose the nearest Data Clinic office is in Leicester ? The hard drive contains a back up of all of of my personal photos, videos etc. as well as important documents, therefore I need to ensure that all of my files are safe, as it's my only back-up. Would it be possible to please provide a quote and soonest possible timings for repair/recovery? I have purchased a replacement (empty) hard drive which can be used to store recovered files, if needed. Ideally it would be fantastic if this could be achieved by the end of October, but please let me know what's possible.
WD Elements doesn't fire / spin up
My WD ELEMENTS DESKTOP 1TB external hard drive will no longer fire up / spin and is not recognised by any PC. I am looking to recover family photos in particular and am based in Leicester. I can call into Data Clinic on St George's Way Leicester if that helps?
Both my laptop and my external hard drive appear to have issues. I have stopped using the laptop but need to remove the information but it has basically just completely stopped – possibly from over use? The external hard drive has only just started to haev problems, it si a WD passport and clicks and whirs when I plug it in and isnt detected on my windows laptop. This is recent but it contains a lot of vital information.
WD External recovery needed
I have an external hard drive (model: WD My Passport Red/Mudder Case 1TB) which has predominately image files saved on it. I live just outside Bristol and believe Data Clinic have a data recovery office at Castlemead?
The hard drive is not being recognised when plugging in, regardless if plugged into a mac or windows laptop.
The hard drive didn't sustain any obvious damage ie broken; water damage etc and stopped working from one day to the other.

I'd appreciate a quote on a possible data recovery.
Seagate in HP Pavilion
I have a Seagate SATA 160GB disk used previously in an HP Pavilion laptop before it broke down. The disk is not recognised and there are some quite sentimental files on there I would like to recover. The disk has been removed from the laptop.
Phone dropped in the Sea
My phone was dropped to the sea about a month ago. I took it to the phone service shop to recover my pictures, but they told me that it is not possible to do it. As you have advaced technology and experienced engineers maybe you would be able to recover my gallery (exact dates: 31/03/2021 and 01/04/2021). I would be very grateful if you would give me any hope.
Please let me know if there are any possibilities and how much it would cost.
There's now a Data Clinic data recovery centre located in Leicester where you can take your broken hard drives and phones to so you can get their data recovery. It's at Rutland House, on Friar Lane, Leicester
Recovering data from a .DMG file
Question: I'm located in Leicester and a couple of years ago my hard drive crashed and a company managed to save the data and restore it. A couple of days later, it happened again and I brought my laptop back to the same company which fixed it this time (something was faulty and therefore needed to be changed the first time). I managed to make a disk image (.dmg file – what is a .dmg file?) on my external hard drive the 2nd time and thought I saved my data.
I haven't managed to use this disk image since and I always have this message when I try to mount the said image: "No Mountable File Systems"
I am wondering how much would it cost for my data to be recovered or the disk image to be mounted on a HDD so I can access it again and if it is at all possible.
Answer: To recover the data from a .dmg file my advice is to read other posts in this blog and contact one of the data recovery specialists it recommends. There's a new data clinic recovery provider at Data Clinic Ltd, 3rd Floor, St George's House, 6 St George's Way, Leicester LE1 1QZ
File copy takes a long time
Question: I left some files copying over to a hard drive overnight (which would have taken it to full capacity). When I woke in the morning I had failed to copy errors and the disk drive had disconnected. I reconnected with another cable but it won't mount, although I can see it in disk utility. I've had this problem before on my Macbook but the hard drive usually mounts after a few hours. It's now been 20 hours. The light is on on the disk drive and I can hear it spinning. Is file recovery possible? I was yet to backup so a lot of files will be lost.
Answer: Sounds very much like hard drive has bad sectors. My recommendation to to find a data clinic in Leicester that should be able to help you recover the data.
WD hard drive stopped working
I have an old Western Digital external hard drive with family photos on it, which stopped working several years ago. It made noises when it failed, so I think it's a mechanical problem. I have an identical WD drive you can have as a donor for spare parts, and I would supply a new Lacie external drive to return the data on.
Seagate hard drive firmware fault
It seems that you have a perfect knowledge of seagate hard drive firmwares defaults.
I have a seagate barracuda 3Tb ST3000DM001 version 7200.14 (so sad it is not 7200.11)
It is the usual problem, bios doesn't see the hard drive, the reading heads try to read platters few times then the hard drive stops. I live close the the data recovery place at Rutland House in Leicester and can call in with the hard drive.
I checked 2 seconds under laminar flow bench, everything look intact inside and no particle on the filter. Could you tell me what you think about the problem, just to check that we talk the same thing and what would be the total price for data recovery (shipping, work on the hardrive, backup on new support, …)
I dropped my portable external hard drive (WD Mypassport Ultra 1TB) and it now doesn't seem to start up when plugged in, and is not recognised at all by my laptop (Macbook pro retina).
It contains about 500mb of data. most of this is backed up elsewhere but the critical last few months are not backed up due to a failure of my automated system.
The data includes mainly image files (jpg, psd), video files, word and pdf files.
I would like an estimate of time and cost for data recovery, and details of how your services are operating at the moment.