Archive for the 'file' tag
Western digital HDD part of myworldbook NAS doesn't seem to stay up long enough to copy data. Im looking for data recovery near to Lombard Street in London.
I have a 1TB Western Digital WD hard-drive that has died (ie, I cannot communicate with it at all, or see it in disk management on windows).
Are you able to retrieve the data on it? I have a spare 1TB hard-drive that you could use to copy the data to. Do you know roughly how much this will cost?
Also, I am based in London and travel from Slough, what is the closest branch to Lombard Street?
I have a MacBook Air inside water has leaked. Since then the WD SSD is not recognised on the laptop or on a external laptop.
I would like to ask what is the range os prize for recovering the data in that type of cases.
My external hard drive stopped working today whilst it was plugged into the computer – it began making a clicking sound.
i was given a quote today by a company on Bridge Hall Lane Bury for £300-500 to recover the files on the hard drive.
Samsung D3 Station 2 TB, fell off a coffee table (which it had done once before) and now clicks and beeps twice then flashing HS light and won't connect/ recognise in Windows.
It stores quite a bit of my music (1TB worth) and some other backups of pc's i own (My documents things like that).
I would prefer to obtain all this back again if possible.
My Toshiba external hard drive was connected to my lap top when I accidentally pulled the cable from the USB port. My computer now does not recognise the hard drive and nor does my lap top. I am not worried about the drive, I just wish to recover the data it contained
I'm up in Manchester from London for a few weeks visiting a sick family member, I've brought over a WD Elements external hard drive with work on I need to do while I'm here…
P/N WDBU6Y0020BBK-05 S/N WX51A1588FJU when I connected to my laptop, it came up, then when I tried to open a file it froze the computer.. disconnected it, tried again, didn't show up on the computer.. the computer recognises it's connect but nothing shows up ? I took it to a local computer show, did the same with him, he said it was making a "chirping" noise, but not all the time.. He said that a data recovery company should be able to help.. so I hope you can help ?
not sure how long this process takes ? or how much it will cost ? please could you let me know ASAP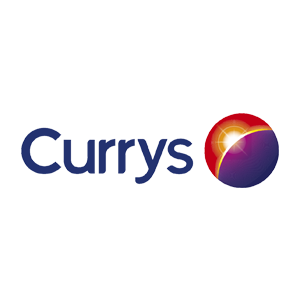 Here's a question we received regarding the data recovery service run by Currys.
"I have a WD passport external harddrive for macs, serial no. Wxn509xx1120 that has stopped working. I took it to Currys and they tried to get the stuff off it but couldn't due to 'the scan not completing'. It hasn't been knocked or dropped but I did have it with me in London for a year where it was hot and humid. It sort of slowly stopped working. Often when it was plugged in it would disconnect itself (message on laptop screen: disc not ejected properly), and then a couple of times it just wouldn't appear on my laptop when plugged in. Now it won't appear at all on the laptop. I tried different cables and tried it on different macs to no avail. When it's plugged in the light comes on and it still makes the whuring sound. I don't think it makes other sounds but I haven't re plugged it in having read your page (would now be aware to listen for other sounds but don't want to cause it more damage, but can plug it in again and listen if this is helpful to you). It has lots of files on it, JPGs, Photoshop, InDesign, word docs, video files, mp3s, mp4s, RAW photo files."
Our advice: Currys do not run a proper data recovery service – what they do is ship the hard drives off to a cheap and not very good data recovery outfit. My advice is to not use Curry's data recovery service as their lack of expertise not only means that you won't get your data back, but their hamfisted attempts will also ruin the chances any subsequent data recovery service has of getting your files from the hard drive.
As this blog deals extensively with data recovery and hard drive issues we feel well placed to make some recommendations here. If you look back through our posts you will see that we mention several good and trustworthy data recovery companies in the UK by name, a provider that springs to mind immediately is Data Clinic Ltd, who have been going since 2002, so they must be doing something right.
So to reiterate, don't use Curry's data recovery service, use a decent one instead.