Archive for the 'advice' tag
500GB 2.5″ Seagate laptop HDD has failed. Laptop wouldn't boot up, and was presenting the Intel Boot Agent. Tested the hard drive in another laptop and had the same issue. Have tried using a USB to SATA to see if the data could be transferred off of the drive, but this was unsuccessful. The drive wasn't spinning at all when plugged in.
There seems to be an issue with the USB port on my 'my passport' WD hard drive. It often does not stay connected to the laptop. The hard drive works as normal when in very specific positions but looses connectivity if it gets moved slightly. Now it's stopped working and I when i boot up the computer I get the Intel boot agent screen come on. I do not know what I need to do next – can you help me? I want to retrieve my data.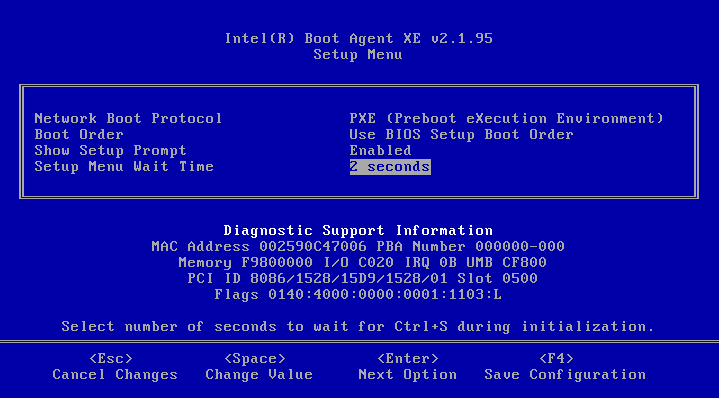 I am a photography student and ALL my entire work collection is on my hard drive and it won't show up and my computer not longer boots. I have tried a variety of agents, leads, restarting my computer but nothing shows! 🙁 please please advise what i can do to recover my files as i don't have back ups. I am devastated. I can come into the shop tomorrow as I need the files back urgently as i have so many deadlines coming up.
Advice: There are a lot of data recovery companies mentioned in this blog who can assist you in recovering your files if you are seeing the Inte Boot Agent screen – for recommendations, go to the homepage of this blog.
I have a toshiba hard drive external. i've put it in a metal case for 7 years. a week ago i drop it on the floor and the top part came off, i put it in a computer it worked then i taken it out and put it in again but the light comes on the harddrive, you can hear the spin inside and connection noise on the computer but it does not appear on my laptop any more.
I use an external hard drive to store all my files on for my small business as my MacBook Air has a tiny storage. The external hard drive showed up with an error about 1 week ago saying that no files could be altered but could be opened then a day later the drive would even appear in the finder window, i.e. it would communicate with the mac. I would be REALLY happy if you could get my files off the external drive and onto a new one for me. Is that possible and if so what would that cost?
My seagate expansion desktop hardrive slipped off my sofa did fall from a high height and landed flat slide and it was already on its flat side, it was connected to my laptop but not in use so files being transferred etc. Anyway afterwards it said it had been disconnected or eject incorrectly. I plugged it back in and it just beeps laptop doesn't find it either. I have a lot of raw files on there from weddings I am yet to edit this is my backup drive and I was due to do another back up this week the images on there are my only copies so desperately need to get the files off there. I am hoping this is just a mechanical malfunction and eh files are retrievable.
I'm really sorry to contact you but I'm having serious problems with my hard drive and finding spare parts has been almost impossible. I'm not even sure what I am looking for, i think it's a 3.5′ portable hard drive (seagate) and initially it was makin a beep……beep……beep sound. I did the stupid thing of reading a YouTube guide and taking it apart myself. The arm (?) had gotten stuck so I slowly span the disk and softly prised the arm back into place. Now when I turn it on it makes the sound that it is recognised in the computer but no drive comes up even with disk management open. The arm flicks wildly back and forth and then it gives up after about 2 seconds but the disk itself spins. I didn't know if replacing the arm would work, i honestly have no clue with things like this. please if you can suggest anything that would be amazing. If I have buggered it then please just let me know that too, I know it's hard to make a decision without seeing it but you guys seem to be the people I need to speak too.
I recently changed my iPhone 6s passcode to a 4 digit code however when i tried logging in again it was asking for a 6 digit code. after using up all of my attempts to log in with random guesses, my phone is now 'disabled' and when plugged it into my laptop it isn't recognised and a pop up asks me to 'reset' the phone. i'm not backed up on icloud or itunes, so this means i'd loose all of my photos and videos which are really important to me. do not care what happens to the phone, just want my precious photos back. I found some good advice on this site that I'm following to recoup my phone's data.
My phone is a Samsung note 2 model. It suddenly went off and refused to come on again. It has been checked by someone technical and was told the mother board is the likely problem. I will primarily want all data on the phone retrieved back if possible. I am not sure if you guys can fix the mother board and restore the phone but if that is possible, I will equally be excited about it.
Iphone 5 dropped in toilet (clean I promise!!) – have not been able to power on since 🙁 Need to recover photos / videos / texts
Dropped my iphone6 in the loo on holiday; only brief submersion (2 seconds or so – and it was a clean toilet!). Powered off then made the mistake of trying to power on again. Phone became very hot; packed in rice to dry out. Still non-responsive 3 days later. Keen to retrieve holiday snaps that have not uploaded to icloud during the last fortnight – plus contacts and recent text messages.
I have accidently deleted the dcim file on my android phone and have lost about 5000 pics. Is this something you can help with??
I have a Samsung 7 edge. I would like to recover all audio/recording files, even those deleted by accident.
iPhone 5S. Was working absolutely fine, all of a sudden it's gone into recovery mode. The iTunes sign comes up – but when plugged into iTunes, it forces restore to lose all data. It has many photos but it's the voice memos I desperately need. My grandfather passed away not too long ago and I have lots of his voice recordings in that phone which I'm desperate to get back. The phone was never backed up on iTunes.
Wife dropped iphone 6 in water. We powered it off. Tried rice drying trick for 2 days. No power up. I opened case, cleared out last moisture but found two tiny spots of water damage on logic board. Reassembled. Still no power.
Ideally my wife would like to fix phone but at least wants to recover data. Crucially the photos, but ideally all contacts, message history etc. Is this possible? I am working in West End, London
Desperately trying to seek help as my iPhone 6 died and I appear to have lost all my photos of baby twin boys (my Uncle set up a Google Photos I thought for back up but somehow hasn't worked!). I'm devastated, so happy to try anything to recover my photos.