Archive for January, 2018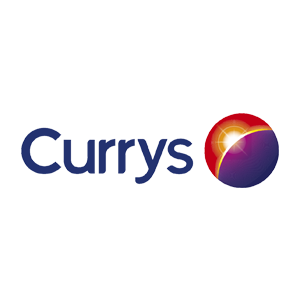 Here's a question we received regarding the data recovery service run by Currys.
"I have a WD passport external harddrive for macs, serial no. Wxn509xx1120 that has stopped working. I took it to Currys and they tried to get the stuff off it but couldn't due to 'the scan not completing'. It hasn't been knocked or dropped but I did have it with me in London for a year where it was hot and humid. It sort of slowly stopped working. Often when it was plugged in it would disconnect itself (message on laptop screen: disc not ejected properly), and then a couple of times it just wouldn't appear on my laptop when plugged in. Now it won't appear at all on the laptop. I tried different cables and tried it on different macs to no avail. When it's plugged in the light comes on and it still makes the whuring sound. I don't think it makes other sounds but I haven't re plugged it in having read your page (would now be aware to listen for other sounds but don't want to cause it more damage, but can plug it in again and listen if this is helpful to you). It has lots of files on it, JPGs, Photoshop, InDesign, word docs, video files, mp3s, mp4s, RAW photo files."
Our advice: Currys do not run a proper data recovery service – what they do is ship the hard drives off to a cheap and not very good data recovery outfit. My advice is to not use Curry's data recovery service as their lack of expertise not only means that you won't get your data back, but their hamfisted attempts will also ruin the chances any subsequent data recovery service has of getting your files from the hard drive.
As this blog deals extensively with data recovery and hard drive issues we feel well placed to make some recommendations here. If you look back through our posts you will see that we mention several good and trustworthy data recovery companies in the UK by name, a provider that springs to mind immediately is Data Clinic Ltd, who have been going since 2002, so they must be doing something right.
So to reiterate, don't use Curry's data recovery service, use a decent one instead.
Based in Liverpool, UK here are some requests for hard drive data recovery services.
WD hard drive help in Liverpool
I have a 2TB WD my passport ultra, it fell off my desk and starts with a clicking noise and is not reading on my computer. I have disconnected the external drive and would like to bring it in. When are your opening times over the Christmas period? My nearest branch would be Liverpool.
Seagate hard drive and safe removal
My external hard drive (My Passport Seagate) exhibits a clicking noise. When the drive is plugged in the computer recognizes (it gives you the option to safely remove it) but makes a clicking noise (three clicks) and then discs stops spinning. I have travelled recently and probably knocked it somewhere. Could you please provide a quote for a mechanical failure? What is included in the price (do you transfer the data to another drive etc?).
Something you should never do
I have tried to recover a broken external hard drive by removing the platters from my external Seagate hard drive and putting them into another external hard drive without success (I pretty much knew this anyway), can the data on the platters be recovered another way at all? This has effectively destroyed any chance of data recovery, you should never take the platters out of a broken hard drive. Instead for yourself a decent data recovery company who know how to do it properly!
Lenovo Laptop not starting up correctly
Automatically resorting to start up repair even when not tempted to – therefore unable to log in to the Laptop. I found the following blog post about how to get around this problem.
External hard drive doesn't open
My external portable hard drive won't open. Seems corrupted. I believe it stopped working since I dropped it once whilst it was running. Plugging it in makes it appear under the windows file manager however it also caused File manager to crash when trying to open the HDD. I am in the Liverpool area and have already tried get it fixed at a local store and they did not have the gear to fix this. Since the symptoms have not gotten worse and have remained the same.